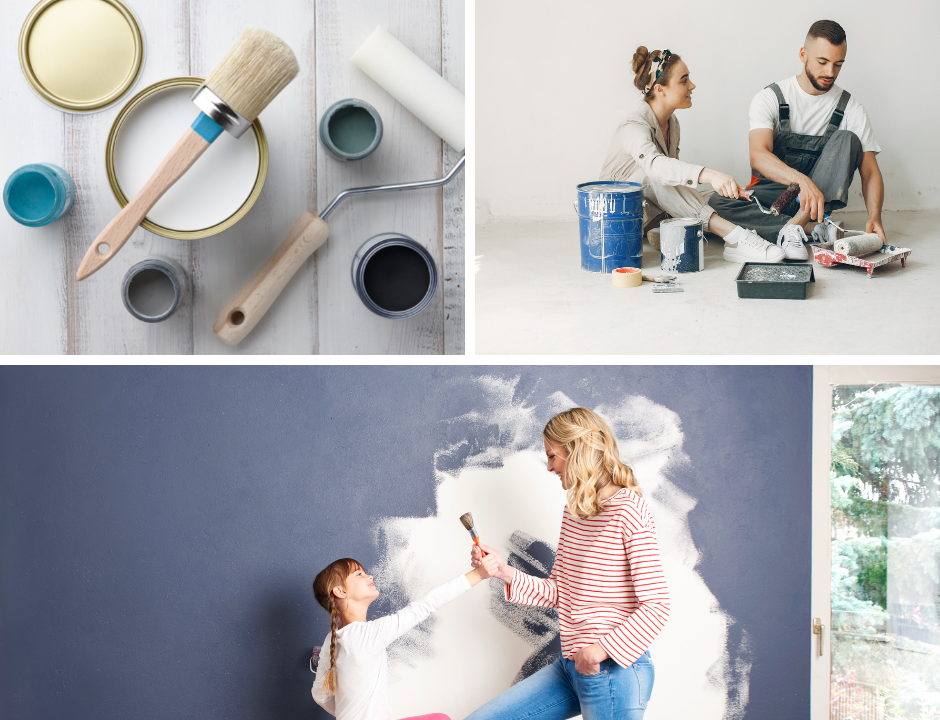 The Best Bedroom Paint Colors for 2021, According to the Professionals
Seren but uplifting hues will dominate.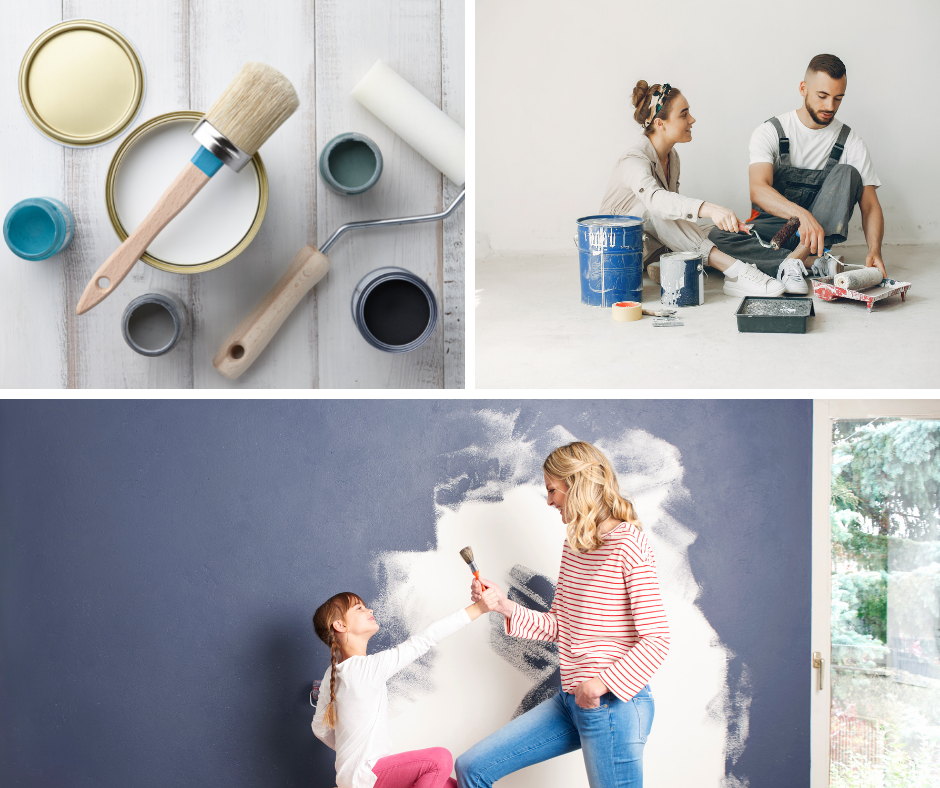 If 2020 has taught us anything, it's how important our homes are to us. "The world feels crazier than ever right now with the pandemic and a financial recession, and I believe people are craving a sense of calm, comfort, and positivity in their homes," says Nicole Gibbons, the founder of Clare. "Customers are gravitating toward lighter paint colors overall and I think this will continue into the new year."
One such place to expect these airy, lighthearted hues in 2021? Our bedrooms. "Our bedroom is one of our most personal rooms in the house, and the wall color can have a huge impact on the feel of the space," Ashley Banbury, Senior Color Designer at Pratt & Lambert Paints, explains. "Whether it is a clean, crisp white that gives you a fresh start to your day or a dark shade that allows you to relax and unwind at the end, it's important to choose a color that makes you feel your best in your bedroom." Curious what bedroom paint colors will be all the rage in 2021? We asked a handful of paint color experts to share their predictions.
For a calming bedroom hue that draws from the colors of the sky, look no further than a pretty shade of blue. "Bedrooms are meant for relaxing and recharging so I'd recommend a serene blue like Summer Friday," Gibbons says. If you're searching for a bolder shade of blue that doesn't read dark, Patrick O'Donnell, International Brand Ambassador at Farrow & Ball, recommends Pitch Blue. "It's a clean blue that can anchor the space while evoking a soothing effect," he explains. "The morning sunlight will create a lively bright environment, and at night it will become much richer and create a more luxurious feel."
If you think yellow paint is too bright for a bedroom, Andrea Magno, Director of Color Marketing and Development at Benjamin Moore, says to reconsider. "Bedroom colors allow you to express color personality in space, and a light sunbaked yellow, such as Beacon Hill Damask HC-2, is a comforting option for the bedroom," she explains.  "Whether in natural morning light, or artificial light in the evening, it transforms the room into a sanctuary."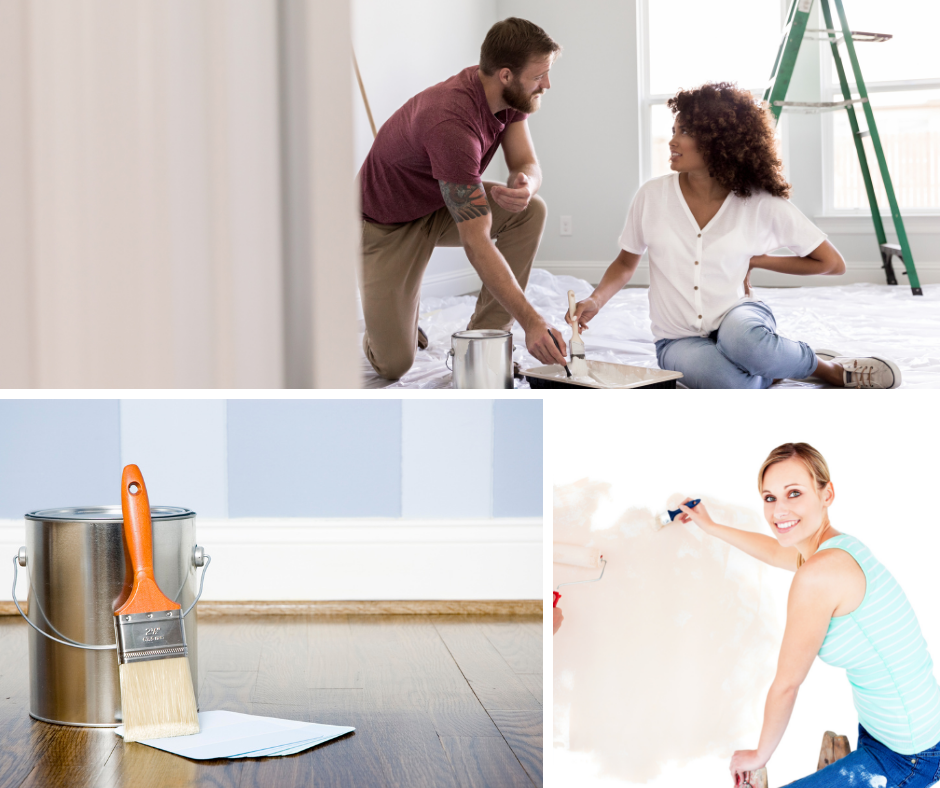 Warm and versatile, Banbury says beige wall paint is a stylish way to make a bedroom feel more ambient. "434B Sandrock is a warm neutral that is welcoming and cozy," she explains. "Pair with black accents to make the color feel updated and modern." For a shade of beige with a bit of oomph, Sue Wadden, Director of Color Marketing at Sherwin-Williams, recommends Bona Fide Beige SW 6065. "With just a hint of pink, this is beige brought into a new era," she says. "It's a warm, calming neutral that goes with almost any décor and is a great day-brightener."
For an earth-toned hue with a pop of personality, O'Donnell suggests painting your bedroom in a smoky shade of bluish green in the new year. "A bluer-green, like Green Smoke, reinforces our connection with nature," he explains. "It can also make a bedroom feel lighter and more airy, while also providing a feeling of calmness." If you can't commit to a deeper shade of green, Gibbons recommends a gray with green undertones. "Chill is very light and serene, but still offers a slight hint of green," she says.
Timeless and sophisticated, you can always count on a good shade of gray-beige paint to elevate your bedroom in 2021. "Sales of On Point, a calm, quiet shade of gray-beige, have increased by nearly 80 percent this year and makes a great choice for a bedroom," Gibbons explains. "It's soft, airy, and extremely versatile—the perfect mix of gray and beige—and evokes feelings of comfort and contentment." For a statement wall color that draws from the gray and brown hues of this staple, Wadden suggests trying a dark gray with deep brown undertones, like Urbane Bronze SW 7048. "Being rooted in nature, Urbane Bronze conveys the sense of security and comfort we feel when surrounded by nature for the ultimate at-home sanctuary," she says.
In the end, the best paint color for
your
master bedroom is going to be whatever makes you the happiest. It doesn't matter what is trendy or popular, if it makes you feel calm and relaxed, then it is perfect for your space.
Written by Caroline Biggs for Martha Stewart
Reposted by Eagleview Realty