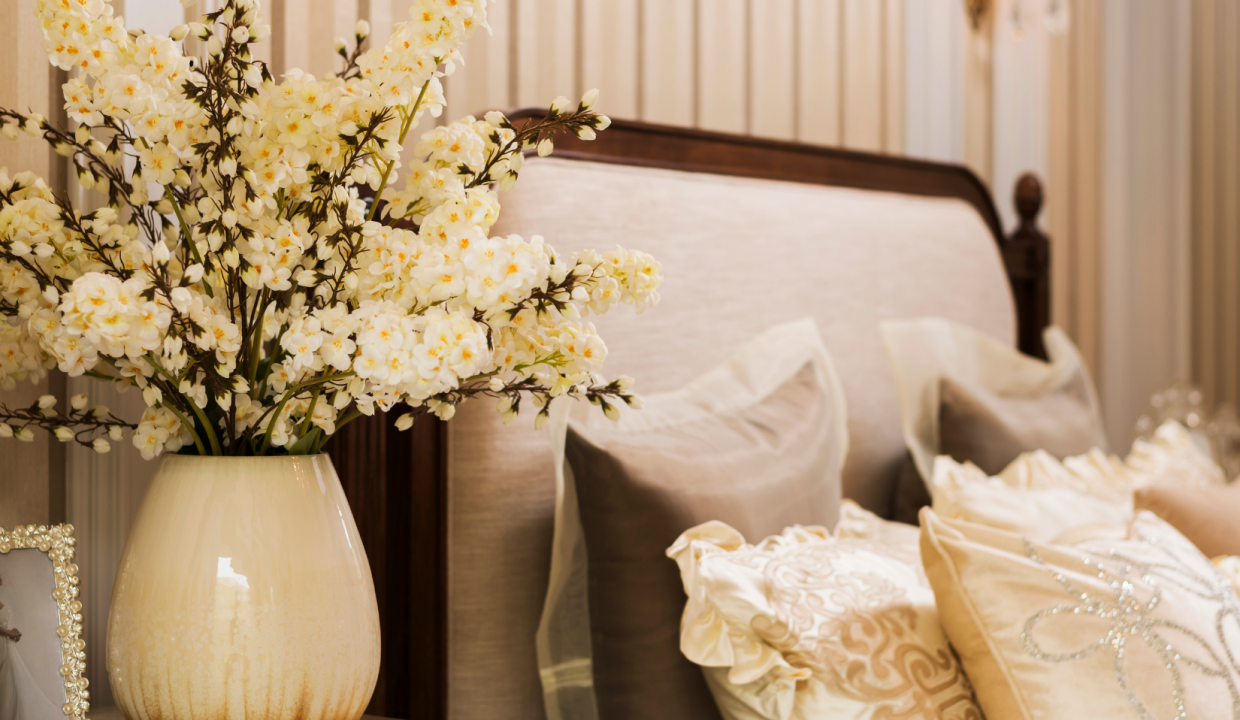 2021's Hottest Home Decor Trends
2021's Hottest Home Decor Trends
Most of us were more than happy to say goodbye to 2020, but we could still be spending a fair amount of time at home early on in 2021. 
With that in mind, the following is a roundup of some of the décor and design trends that are popular right now.
Comfort and Functionality
2020 was a year when most of us spent more time at home possibly than ever before. We were not just spending our free time at home, but perhaps cooking more at home, working from home, and working out from home. 
That made comfort and functionality top priorities in home design.
Instead of the unused guest room or formal living room, the focus of home design right now is on creating spaces that work for our lifestyles.
Think about the overstuffed furniture styles made popular by retailers like Pottery Barn, for example.
There is likely to be a move toward softer and more traditional décor styles for many people.
For a lot of us, home design right now is also about utilizing all of the spaces in our home and maximizing what we're able to do from home. That might mean revamping your home office or adding a gym. 
If you're thinking about buying new furniture or installing new floors, lighter wood will be popular in 2021. Think about blonde and light oak woods. They can keep a space still feeling airy and modern, even if the furniture is more traditional. 
Light wood can open up a space and make a small room appear much larger.
The term "grandmillennial" is one being used by some designers. What it means is that you might see a move toward those traditional styles that were often seen in grandparents' homes, but with trendy updates. For example, floral wallpapers, velvet sofas and oriental rugs are good examples.
There are elements of history and nostalgia in these styles.
What's great is that you can also buy antiques or use pieces handed down through your family, which is valuable from a sustainability standpoint.
Everything old is new again, and 2021 is the year the 80s décor style makes a comeback.
Barrel chairs, glass, and stone are a few examples of the 80s that are popular right now. Colors that incorporate a hint of the 80s include black, gold, and mauve.
Another way the 80s is inching back into home design?
Wicker and rattan furniture.
Made from woven twigs and palm stems, this furniture is chic, lightweight, and versatile.
What about those trends that we might say goodbye to in 2021? 
Shiplap may be one.
For years, shiplap was the go-to wall trend made popular by Joanna Gaines.
It was everywhere, and it did offer an easy way to incorporate texture into a space, but for many of us, we're feeling a bit tired of shiplap.
Shiplap might take barn doors with it as it exits.
To continue with texture, shiplap could be replaced with plaster walls, which are once again growing in popularity.
No More Grey... But Maybe Green?
Finally, in kitchens for years gray cabinets were coveted. Now, we may see a move away from that and instead we could see green cabinets becoming popular. Indigo blue is another bold choice that could become increasingly utilized in 2021.
Source: Realty Times